Waves Audio has launched a 48-hour flash sale on the Abbey Road Collection, offering 89% off on the bundle of 11 effect plugins that model gear from the Abbey Road Studios.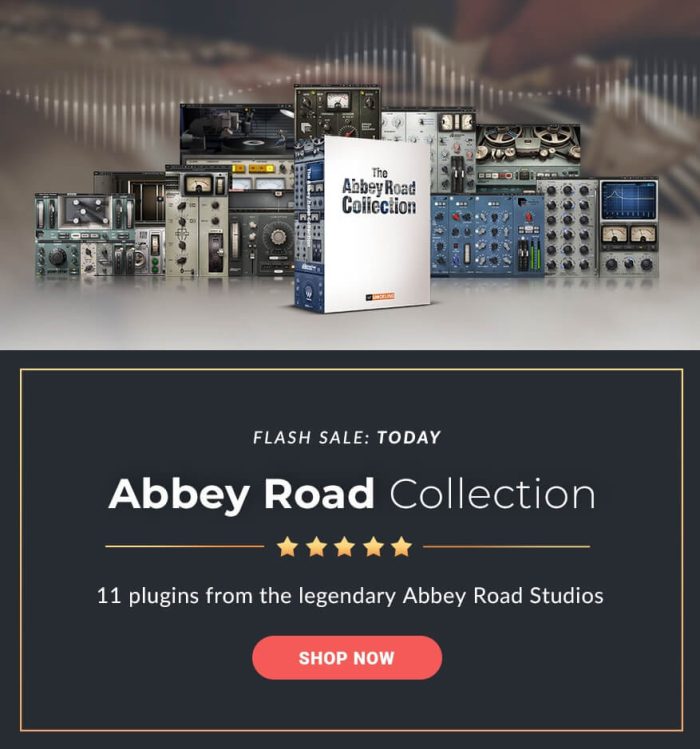 Developed in association with Abbey Road Studios, Waves' Abbey Road Collection features a lineup of exquisite plugins that meticulously model the fabled studios' legendary rooms, microphones, consoles, tape machines and signature effects, as heard on countless historic recordings and pop masterpieces.

The Abbey Road Collection includes plugin models of the studios' famed REDD and TG12345 consoles, as well as RS56 Passive EQ ('the Curve Bender'), J37 Tape, Reel ADT, the King's Microphones, Abbey Road's echo chambers and reverb plates, and the one-of-a-kind Vinyl plugin which models Abbey Road's vinyl cutting and playback gear.
The bundle is on sale for $179 USD through February 20th, 2020. Owners of any Abbey Road plugin can upgrade at an additional discount.
More information: Waves Audio