Plugin Boutique has launched a sale on Syntorial, the video game-like training software by Audible Genius that teaches you how to program synth patches by ear.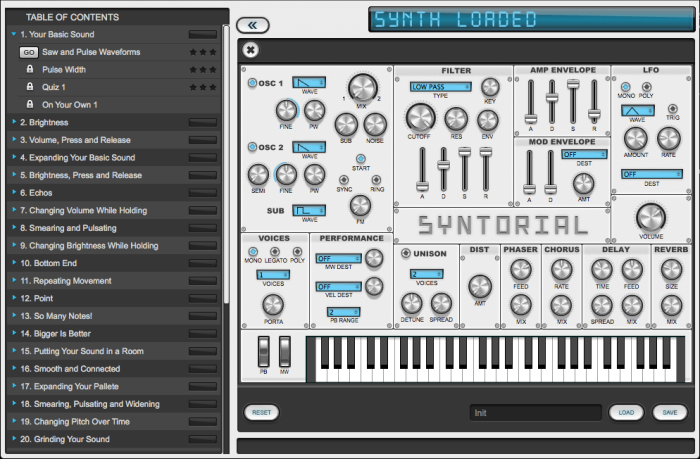 Syntorial includes lesson packs for popular synths such as Xfer Serum, LennarDigital Sylenth1 and Native Instruments Massive.
With almost 200 lessons, combining video demonstrations with interactive challenges, you'll get hands on experience programming patches on a built-in soft synth, and learn everything you need to know to start making your own sounds with ease. This isn't your ordinary synth tutorial. This is Syntorial.
Syntorial features
129 Challenges: Learn by doing! Complete challenges by programm patches with Syntorial's built-in synth.
706 Patches: Program, program, program. After all, that's what it's all about, right? By the end you will have programmed over 700 patches, from simple to complex, familiar to strange.
33 On Your Own: Syntorial will give you periodic tasks to be carried out on your own with whatever synth(s) you use.
147 Videos: Everything is taught through video demonstrations using the same synth that you'll use in the challenges.
64 Synth Parameters: Syntorial covers the most common parameters found on most synths.
39 Quizzes: Multiple choice questions to help you retain and remember everything you learn.
Pay once and get Syntorial on 3 platforms: Mac, PC and iPad.
Syntorial is on sale for $77 USD until January 7th, 2019 (regular $129.99 USD). The Primer synth is included in VST/AU plugin formats.
More information: Audible Genius