Plugin Boutique has launched a two day flash sale on the PrimalTap effect plugin, offering a 80% discount on the modeled retro dual delay with "freeze" for lo-fi pitch warped loops and delays.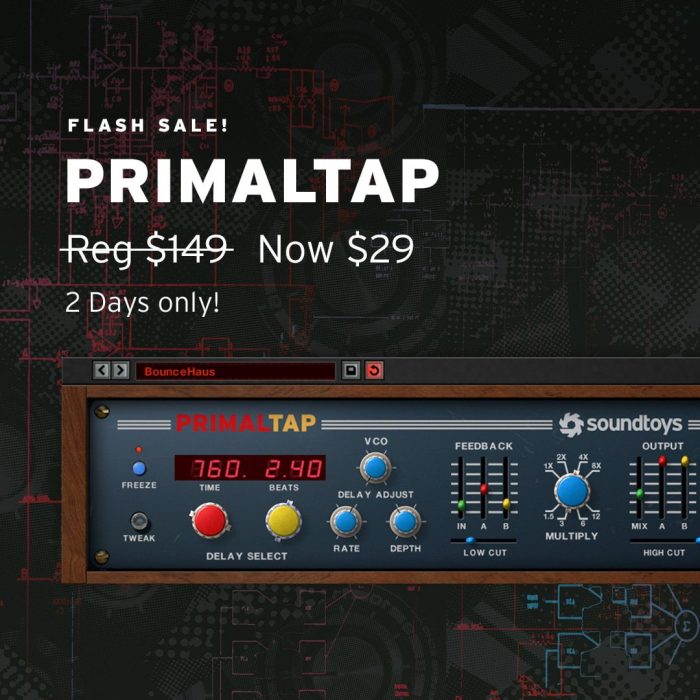 Whether you're looking for a studio delay that's full of 80s character, or a performance tool that responds to knob tweaking with mind-bending sounds, PrimalTap is a must!

PrimalTap is an emulation and re-imagining of the unique sound and features of the Prime Time delay, a classic digital delay with some powerful performance and sound design capabilities. Like the original hardware, PrimalTap is a hybrid of digital and analog sound—it packs a surprising amount of grit, vibe, and character for a digital delay. In true Soundtoys fashion, we've also evolved and enhanced some of the unique features of the original hardware to give you even more control and creative possibilities.
Regularly $149 USD, PrimalTap is on sale for only $29 USD until May 2nd, 2019.
More information: Soundtoys