Waves Audio has launched a Mixer's Toolbox Flash Sale on its compressor plugins, offering single plugins from $29.99 USD for a limited time only.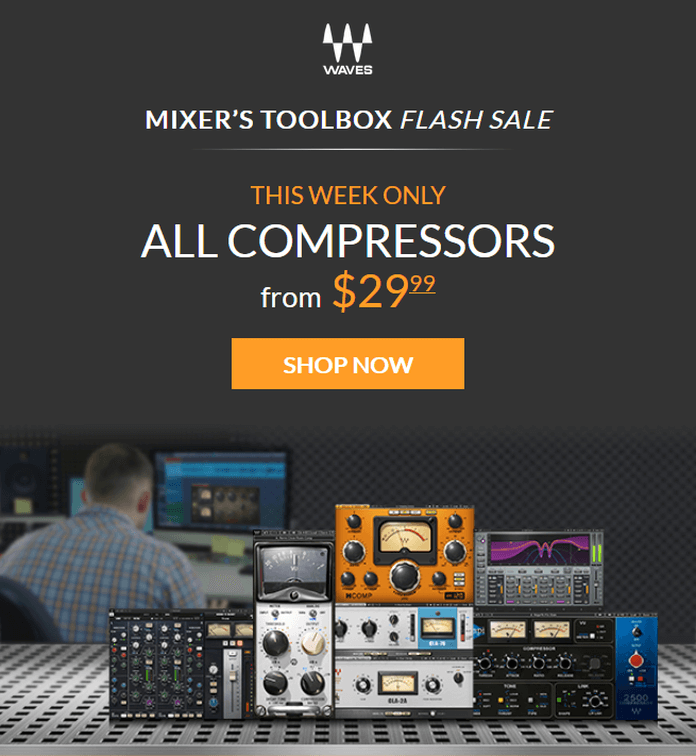 From basics like the Renaissance Compressor, to multiband masters like the C6, to vintage models like CLA Classics and PuigChild 660 & 670, Waves compressor plugins keep your dynamics in check.
Additional discounts of up to 35% off are available when purchasing multiple plugins.
More information: Waves Audio