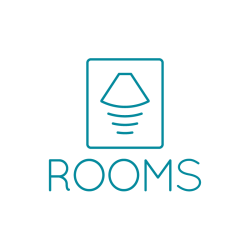 Flo Audio has announced the release of Rooms, a collection of 50 original room reverbs in Impulse Response form.
My main objective with Rooms was to make a reverb out of nothing. Without ripping an existing piece of gear, or trying to capture a real room, or even mimic the behavior of material such as wood, concrete, steel, etc.. My focus was to make reverbs that would sound great and benefit the original material, and make it so you could use any kind of instruments with them: drums, vocals, rhodes, synths, electric guitars… you got it.

Individual presets demos with drums and vocals on my soundcloud page: www.soundcloud.com/florentcampana
Rooms is available for purchase at a "name your price", with a minimum of 10 EUR.
More information: Flo Audio