Flo Audio has announced the release of the Eventide Space – Shimmer Impulse Set, a collection of impulse responses from the Eventide Space pedal.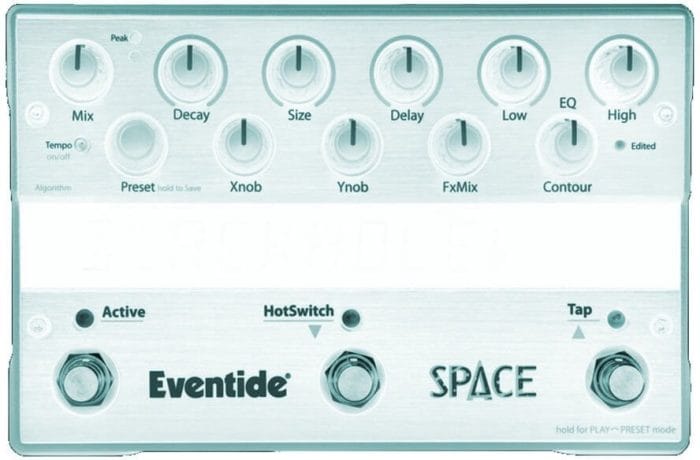 The first Eventide sets have been very popular among you all, in fact if every person who downloaded it gave 1e, i would have been releasing Eventide H3000 rips by now :D

Here is 'Shimmer' captured from the Eventide Space pedal, I found this algo to be the most useful one of the bunch, and did quite a deep capture of it, 101 impulses!

Decay from 1 to 100 with Size from 5 to 80, covering most settings available..

I will release the other algorithms from the Space pedal in the coming weeks, (i've ripped it all during a 4 days capture binge lol), i will bundle them together for future releases when possible (the bonus downloads are limited in size)!
The IR pack is available as a free download (donationware).
More information: Flo Audio / Eventide Space – Shimmer Impulse Set