Flo Audio has released a free collection of impulse responses from the Boss RVV-10 digital reverb effect pedal.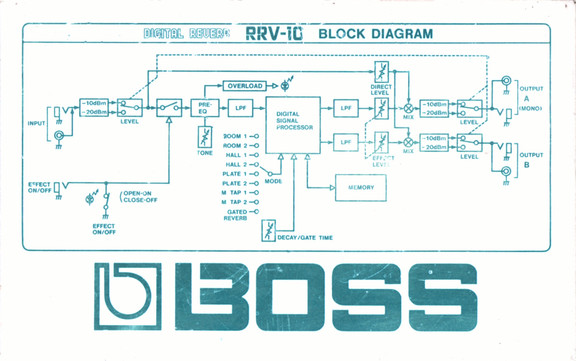 Lovingly captured with sine sweeps, in stereo, every algorithm contained, going from the lowest position to the highest position of the decay knob. Options… Tastes…. Choices.

The aim of this 'product' is to make you guys smile so you can remember the good old times when it was all we had to make music! If you're into synthwave or other retro genres, be sure to give it a try, for a more authentic reverberated sound. Your snares and toms will love it!
Try to put it on your master, if you're really wild, haha!
The IR sample pack is available for download at "name your price" (incl. free).
More information: Flo Audio / Boss RRV​-​10 Impulse Set