Flowkey has announced that its Flowkey piano learning app is now available on Android smartphone devices.
Previously available on desktop, iOS and Android tablets, you can now also practice notes and chords interactively on your Android phone.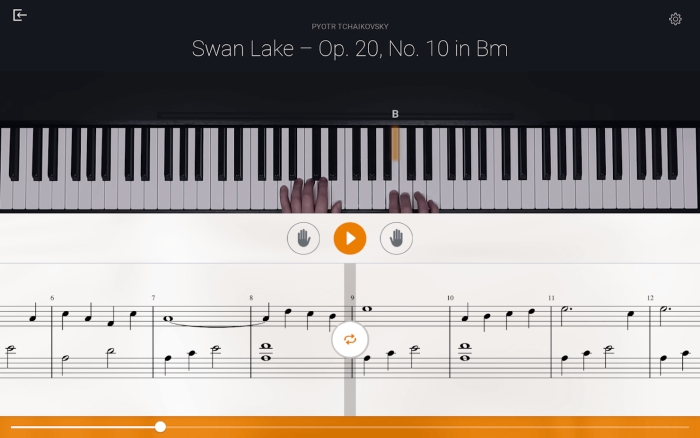 With flowkey, you learn to play beautiful piano music from the very beginning.

Choose your favorite piano pieces from over 1000 songs and learn all about notes, chords, reading sheet music and the proper technique. Works with your real piano or keyboard, acoustic as well as digital.

Ideal for beginners and advanced pianists.
The Flowkey app for Android is a free download. New users can sign up at Flowkey for a free account, or upgrade to Premium for the full range of piano music for interactive learning and play-along.
More information: Flowkey