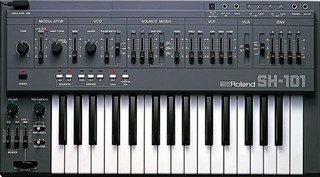 Francis Prève has announced a free collection of Roland SH-101 Ableton Instruments.
As with the all of the other Simpler packages on this blog, I left the devices in their default state, with filtering, LFOs and envelopes off, so you can use them as starting points for your own sounds.

That said, I did some quick-n-dirty looping on these patches, which was tricky due to the nature of Simpler and the slight inconsistencies of analog-derived waves. Fortunately, the samples are long enough that many users will be able to switch it off if they choose.
The sample pack is available as a free download for Ableton Live 8.1.5 and higher.
More information: Francis Prève