Freakshow Industries has returned with another unique audio plugin. Mishby "The Tape Abomination" brings the filtering of a modeled portable cassette player to your DAW.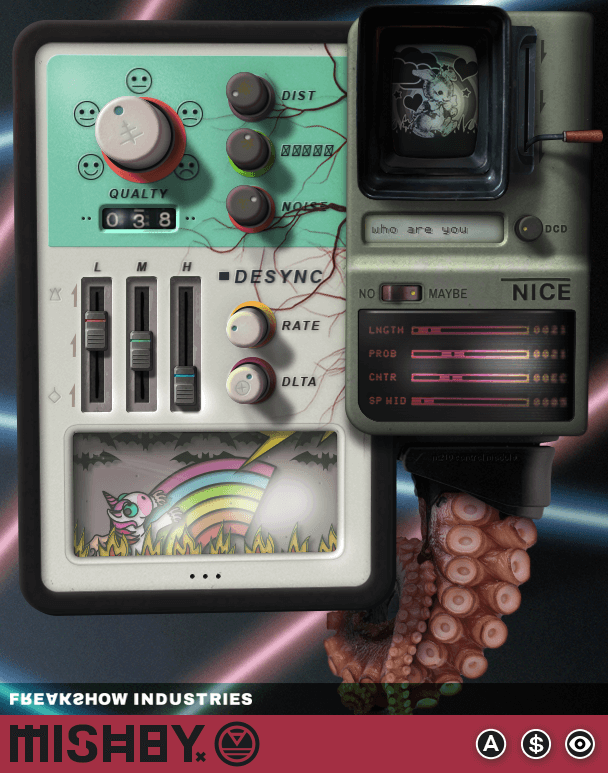 The plugin features controls for tape quality, distortion, noise, modulation and tape warp, and various parameters to create glitched sounds.
I. The little tape machine that couldn't; broken, abandoned, forgotten. Twisted by forbidden science.

II. The parasite. A sort of digital control collar. Home to the deranged consciousness of a long forgotten god.

By their powers combined, the final agent of doom looks upon this world with hungry eyes.
Mishby is available in VST/VST3, AU and AAX formats (64-bit only). It costs $50 USD and you could also "steal" it and pay less.
More information: Freakshow Industries