Freaky Loops has launched Transcendental Meditation, a new sample pack in the Cinetools series of cinematic sound libraries, offering a collection of peaceful, calming and soothing sounds.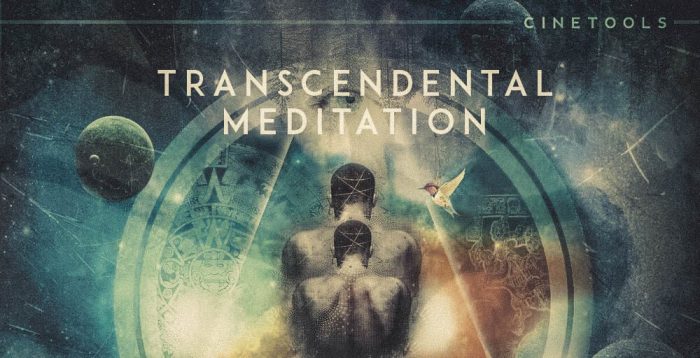 Close your eyes… focus your mind on your breath.. Allow yourself to feel calm and completely relaxed. Breath in deeply and hold your breath for a count of five.. When you feel ready, open your eyes.. Here we are "Cinetools: Transcendental Meditation" delivering chilled and relaxing content featuring 250 mind-soothing loops and samples.

This mesmerizing collection gives you the ability to travel to different realms and dimensions.. "Transcendental Meditation" will bring a new kind of magic to your music. From deep serene melodies to mystical and spiritual atmospheres, nature to rain drops, magical river sounds to bamboo water fountains, singing bowls & chimes and bells to ambient grooves and soothing percussion, stringed timbres to ethnic instruments, bowing cymbals to massive temple gongs, Tibetan pipes to Japanese flutes, celestial sequences to huge temple tonal drums, gentle ripples of the percussive marimba to enigmatic pads, abstract percussive noises to blessed-out chords, hypnotic arpeggio patterns to ethereal organic flute tones, smooth analogue synths to otherworldly textures, mesmerising sound effects to grainy broken beats, cinematic soundscapes and evolving drones… all these sounds will add a sense of depth and richness to your production.
Transcendental Meditation is available from Loopmasters for £29.95 GBP.
More information: Freaky Loops / Transcendental Meditation