Cluster Sound has announced the release of HR-16B, a free Live Pack based on the vintage Alesis HR-16B drum machine.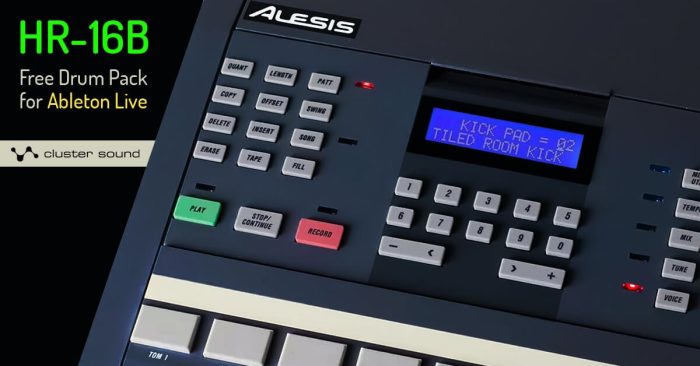 Released in the late '80s by Alesis, the HR-16 was a 16-bit drum machine conceived to offer to the masses the same quality of premium machines like the TR-909 or LM-1. And in fact, in a world characterized by small sets of 8-bit drum samples, the "high sample rate" HR-16 quickly called the attention of everyday musicians.

Shortly after its launch, Alesis released the HR-16B model, sharing the same technology of its predecessor but with completely renowed sounds designed for techno, punk and electronic music. Nowadays the HR-16B sounds are used by Orbital, The Grid, Autechre, Sub Dub and the Stereo MC's.
The pack is a free download for Ableton Live 9.5 or higher. It contains 47 samples in 24-bit/44.1 kHz audio quality, 47 Drum Devices and 5 Drum Kits.
More information: Cluster Sound