Audio Plugin Deals has announced a promotion on the Horror Harp by Simple Samples Audio, offering the Kontakt instrument library as a free download for the next two weeks.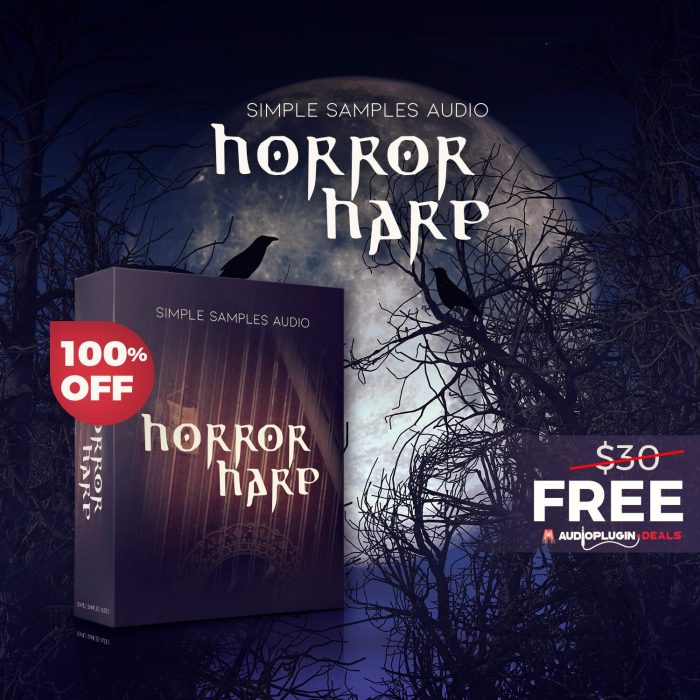 Horror Harp is a unique instrument designed to work well in any horror, scary, thriller, or mystery project you are working on.
Normally 30 dollars, we're all feeling in the holiday spirit and giving this one away for FREE for a limited time.

This is a unique library for Kontakt Full which samples a horrendously out of tune antique lap harp, which also happens to be strung with guitar strings.

The result? The perfect, atonal, unnerving plucked and raked sounds to enhance your horror and tension tracks. Add some huge reverb and strings, and maybe even just slam your hands down on the keyboard, and you'll be sure to stir up some frights!
The Horror Harp for the full version of Kontakt 6.2.2 or higher is a free download through October 29th, 2020.
More information: Audio Plugin Deals