Jamie Lidell has announced a free sample pack featuring a collection of free sounds inspired by Hainbach's recent Isolation Loops.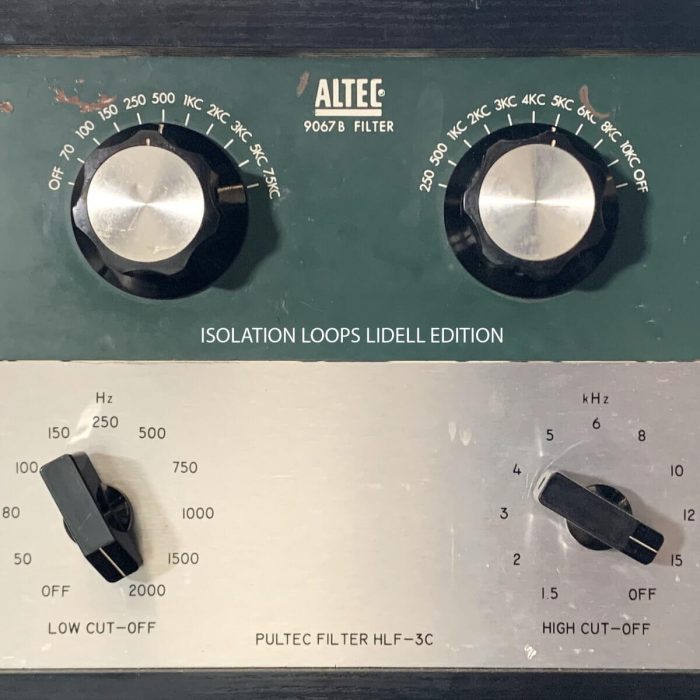 Well, I gathered some keepers, preserved on my drives and added a lot of fresh noise here in the studio in Nashville. I tapped into recordings made at the Sonic Ranch, in Texas, using drills on pianos and mellotron excursions.

I bashed out some new drum activity for those in need of something perky. I took to sampling my voice in a chromatic scale for you to construct a Lidell choir if you wish. There's drones from modular and various tape units, guitar and piano soundtrack pieces to compliment Hainbach's fine work. I hope this gives you all some inspiration :)
You can download the sample pack at Jamie's Bandcamp page.
Hainbach's sample pack is also free until the Corona crisis is over, donations are appreciated.
As more and more of the world goes into Covid-19 quarantine, I thought it would be nice to have a few sounds to get inspired from.

This is a mini-Hainbach soundpack for you to make music with, containing some of my most favorite instruments: the Metasonix D1000 drummachine, whose hummy excellence I have enjoyed for long. The amazing Juno60 run through the nicest passive bandpass filters known, acoustic soundtrack loops with prepared piano, my beloved Ciat-Lonbarde modular, humble dictaphone piano loops and of course raw test equipment.
Grab the Isolation Loops pack at Bandcamp as well.