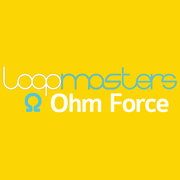 Ohm Force has announced the release of free sample packs in collaboration with Loopmasters.
We keep going with our wish to regularly provide – from our Facebook page – some quality free stuff to our ohmfriends. Not only our user base but actually any music producer out there! Because it's all about music after all…

We started it 2 months ago with Puremagnetik, then offered a cool "track stems + samples" pack by Big Chocolate. The response was huge!

This time we joined with our buddies from Loopmasters to provide (FOR FREE!) an exclusive 260Mb audio pack, filled of top-quality loops ready to inspire our next productions. The common point between Loopmasters' loops and Ohm Force's plug-ins? Versatility! They could either be useful to very specific genres and fit surprisingly well on many other music styles.

Thanks to nowadays pitch-shift and time-stretch powered DAWs it's really straight forward to experiment and end up realizing that this progressive house loop could be the right spice for a dubstep track, and so on. As long as it sounds good, shall our creativity break free!
The free 260MB sample pack in available in two parts: the "OhmMasters", which can be downloaded at Ohm Force's Facebook goodies page as usual; and the "LoopForce", available at the Loopmasters Facebook page.
Each part can be downloaded and unzipped independently: those merging their contents will have the whole pack.
More information: Ohm Force / Loopmasters