Frontline Producer has launched Funk Rock Guitars, a sample pack featuring a collection of Funked-Up Guitar Riffs, Shreds and Licks encompassing the sound of bands like The Red Hot Chilli Peppers, Saw Doctors and Rage Against The Machine.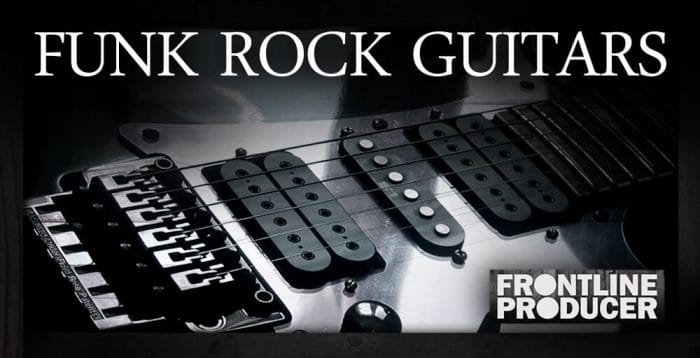 Getting that Funk Rock sound starts by having the right Riff – but also the best Guitars and the hottest outboard Gear. That's why we used Fender Strats and Gibson Les Pauls, with the Amps turned up to 11. We recorded each take through Neve PreAmps, then squashed the results through Apogee IOs – then finally into Pro Tools where they were meticulously refined and edited.

Funk Rock is suitable for many styles and genres including House, Electro, Hip Hop, Funk, TV and film compositions – anyone looking to add some Funk Rock feel to their mixes. We have given you as much flexibility as possible, with 1, 2 and 4 bar loops in 4 different tempos.
The sample pack is available for purchase for £14.95 GBP.
More information: Frontline Producer / Funk Rock Guitars