Fuse Audio Labs has announced the release of RS-W2395c, a free effect plugin developed in close collaboration with the creator of German Audio Lab's original W2395c classic Baxandall EQ combined with a powerful mid-band filter.
Transferring the circuitry and sonic character of analog authentically into the digital world after analysing the W2395c hardware in depth, the resulting RS-W2395c plugin provides precise control of the mid range combined with broad tonal shaping of bass and treble.
The HF (high frequency) control is great for carving out percussive sounds, as well as opening or darkening instruments and voices. The partnering LF (low frequency) control provides a precise and solid grip on the sub frequencies, while the MF (mid frequency) control makes managing a delicate balancing act between sounding natural and more muscular a breeze.
Better still, RS-W2395c is straightforward in operation, with those minimal controls belying its full flexibility. The LF can be switched from 80Hz to 110Hz, the HF from 2K to 5K, and the semi-parametric MF offers three different Q factors to choose from. Furthermore, the DRIVE control is a plugin-exclusive extra for adding some satisfying grit to its supernaturally-natural tone character.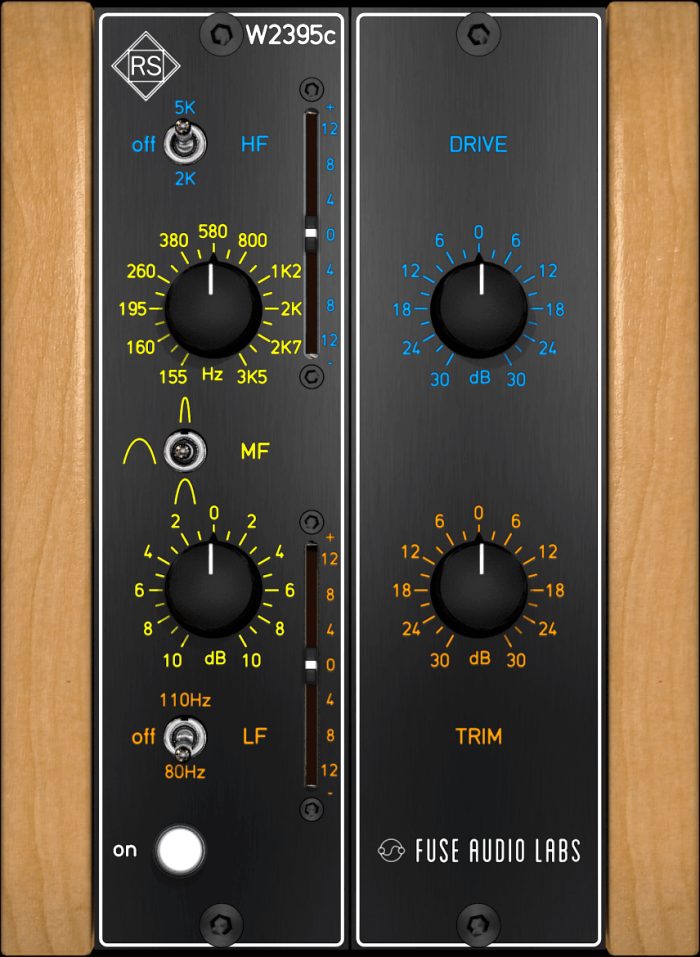 "We are very happy that our friendship with Roger Schult has made this wonderful freebie possible," says Fuse Audio Labs CEO Reimund Dratwa.

Duly adds German Audio Lab CEO Roger Schult: "I have to say I am really amazed at the quality of the plugin version; Reimund has obviously put as much effort into his code as I did when developing the analog hardware."
RS-W2395c is available as a free download in VST/VST3, AU and AAX plugin formats.
More information: Fuse Audio Labs