Direkt DSP has recently released a guitar pedal-inspired distortion effect plugin for Windows (VST3).
Packed in a simple user interface, Fuzzboy delivers 3 unique distortion modes, each carefully designed to deliver a wide range of tonal possibilities and unique sound design opportunities.
We've listened to the needs of music producers, musicians, audio engineers, and sound designers, and have crafted the perfect tool for those who crave distortion with character. Say goodbye to lifeless, digital distortion and hello to a world of warm, rich, and musical tones.
Fuzzboy is on sale for 19.99 EUR for a limited time (regular 29.99 EUR).
Also available is the free Hot Potato, a unique plugin built innovative distortion algorithms that let you mangle, crush and distort your sounds and more with just 6 knobs.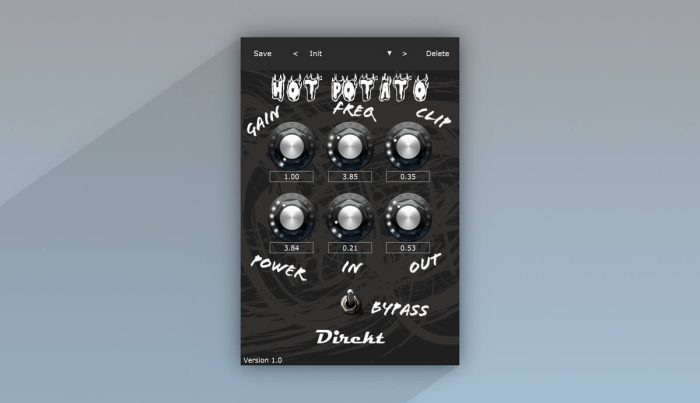 The power of Hot Potato is almost endless, turning Sine waves into full on basses and mangling guitars and vocals into completely different sounds. Hot Potato especially stands out in high-enegy and bass focused genres like Dubstep, Drum & Bass and Hip-Hop.
Hot Potato is also available as a VST3 plugin for Windows 10+.
More information: Direkt DSP