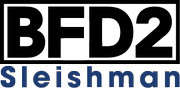 FXpansion has announced the release of BFD Sleishman, a set of 2 expansion packs for BFD2 and BFD Eco that capture the sensitivity, tone and dynamic range of Sleishman drums.
Sleishman's extraordinary free-floating drums enjoy legendary status by those drummers in the know, and by those lucky enough to own them. The Sleishman system of suspending the shell without any physical contact with lugs and other hardware results in unbeatable sustain and purity of tone. The drums' patented tuning system keeps both heads precisely in tune with each other, resulting in a very unique sound.

This means that the BFD Sleishman expansions offer a very individual drum flavour: ultra-refined and full of thick, sustained tone.
BFD Sleishman features
2 Low-cost, download-only expansion packs for BFD2 and BFD Eco.
BFD Sleishman Drums features a 20″ kick; 10″, 12″ and 14″ toms; and a bonus 'lite' snare.
BFD Sleishman Snares features 4 premium snares, some played with rods or brushes.
Extra tom articulations when used with BFD2.
BFD Sleishman Drums and BFD Sleishman Snares are available to purchase as a download for £25 GBP / €35 EUR / $50 USD each. A bundle of both packs is available for £38 GBP / €52 EUR / $74 USD (Save 25%).
More information: FXpansion / BFD Sleishman