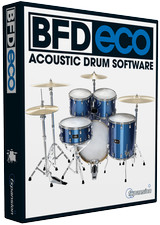 FXpansion has released version 1.0.1 of BFD Eco, a virtual drum instrument plug-in for Windows and Mac.
BFD Eco is a streamlined, fun and affordable software instrument for acoustic drums, based on the award-winning BFD2 engine. Supplied with a selection of the best BFD2 sounds, it can also be expanded with the wide range of FXpansion and 3rd-party add-ons.
Changes in BFD Eco v1.0.1
Interoperability improvements with the upcoming BFD v2.2.
Interoperability improvements with the upcoming Zildjian edition BFD Eco DV.
A small set of bug fixes:.
Note timing accuracy with large audio buffers.
Occasional state restore issues in Protools 8.0.4.
Keymap restoration of repurposed percussion slots (tom, cym).
Manual file import extensions fixed.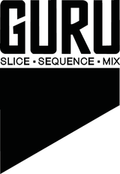 FXpansion has also announced it has lowered the price of GURU.
GURU takes the best features of hardware beatboxes, drum samplers and loop manglers, and combines them into a unique, inspirational software instrument.

Whether integrated in to your DAW or running standalone, GURU's powerful sequencer with ultra tight timing and realtime groove adjustment is an intuitive and addictive interface with which to quickly write inspiring rhythmic foundations for your tracks.
GURU for PC and Mac is now available to purchase for $149 USD / £89 GBP / 119 EUR.
More information: FXpansion