GameSoundCon has posted its annual Game Audio Industry Survey with the latest numbers on income for game audio pros.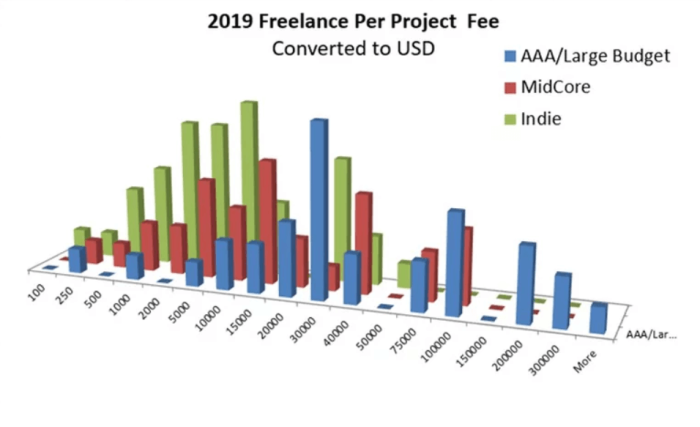 The 2019 report covers both freelance and salaried game music composers and sound designers and gives details about compensation, work and environment, and education.
This year's numbers show that having a degree, particularly a music degree, is helpful when trying to land a job with a game company. Moreover, game audio jobs seem to pay considerably more in the US than in other parts of the world.

The complete report further reveals detailed information about average salaries, per project and per minute fees, how many composers also do sound effects, integration and programming work, and how many game audio pros are currently working on a Virtual Reality title.
GameSoundCon will be held October 29th and 30th in the Millennium Biltmore Hotel in Los Angeles. The keynote speaker is Wilbert Roget II, who composed the sound for Mortal Kombat 11.
Apart from Game Audio Essentials track that include talks about career related topics like "How did you get that job?" focusing on how/when/where/why successful composers get hired on the games they score, attendees will have the opportunity to dive deep into the various tracks and explore all aspects of game audio:
Virtual Reality.
Dialogue & Performance.
Game Audio Research.
Wwise Sessions.
oundtables and Game Audio Pro.
Early bird registration is available until September 19th.
More information: GameSoundCon