SoundCon has announced it has opened registration for its GameSoundCon 2017, a conference for video game music and sound design. Those who register before the end of September will be able to save $250 USD off the ticket price.
This year's keynote speaker will be Becky Allen, head of Audio at PopCap/EA and the first female game sound professional to deliver the keynote at GameSoundCon.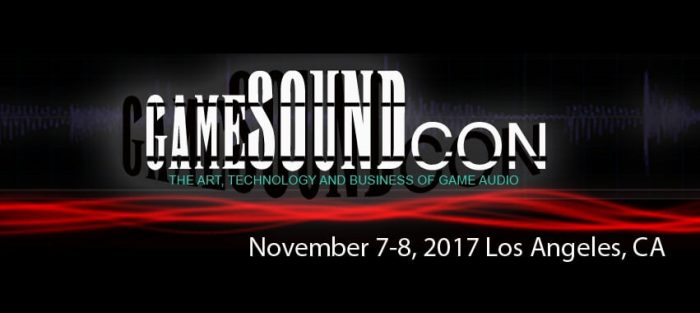 Brian Schmidt, GameSoundCon's Executive Director, is happy to have secured Ms. Allen for the keynote position: "Becky has helped push the industry forward her entire two and a half decade career; not just through her work as Audio Director and composer at EA/PopCap, or her work at Microsoft or SounDelux, but as one of the leaders of our industry." He continues with a smile: "I'm honored that she's willing to deliver the keynote speech at GameSoundCon this year and sharing her insights and experience with us."

Because of its continued growth and pervasiveness throughout the gaming industry, this year's conference will feature a special Virtual Reality (VR) track, almost a conference within a conference, focusing on the latest developments regarding audio and music for the virtual reality projects. Other sessions and speakers will be announced over the next couple of weeks at GameSoundCon.com.
GameSoundCon is a resource for sound designers and composers from Film, TV, music or other traditional media who are looking to widen their skills when it comes to composing music for games, and for experienced game audio professionals who want to learn more about Virtual Reality, Augmented Reality, and stay on the cutting edge.
The conference is held on November 7-8 in the Millennium Biltmore Hotel in Los Angeles, CA.
GameSoundCon's EARLY BIRD pricing of $445 USD is available through September 30th, 2017, after which the price is $695 USD.
More information: GameSoundCon