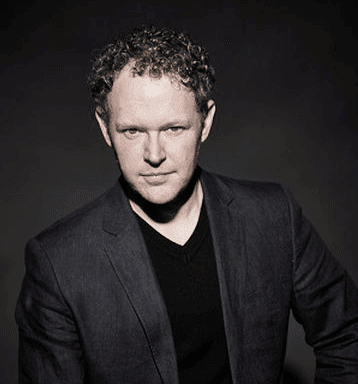 GameSoundCon, the premier conference for video game music and sound design, has landed a big "score" this year: Gordy Haab, multi-award winning film, game, and television composer, will join an all-star lineup of notable speakers in Los Angeles on September 27 and 28 to talk shop with game composers and sound designers.
Brian Schmidt, GameSoundCon's Executive Director, will forego the keynote this year to give attendees more time with the acclaimed composer: "Gordy's talk is going to be fascinating: How to take perhaps one of the most iconic scores, expand on it, and deliver it in an interactive fashion?"

Gordy Haab's recent musical score for Star Wars: Battlefront, one of the best-selling videogames ever, received 7 nominations and 4 wins at the 2016 G.A.N.G. Awards – earning, "Music Of The Year", "Best Interactive Score", "Best Audio Mix" and "Sound Design Of The Year". This, alongside his award-winning scores for Star Wars: The Old Republic, The Walking Dead, Kinect Star Wars, and many others, has catapulted him to the top modern day composer ranks. He is known for his intricate understanding of the orchestra and his ability to creatively blend contemporary and traditional styles for unique and powerful scores.

This year, GameSoundCon boasts more thought-leaders than ever before. Another prominent addition is Marcin Przybylowicz, best known for his contributions to The Witcher series. His work on The Witcher 3: Wild Hunt already won both players' and critics' hearts worldwide, spawning nominations for Audio Achievement (BAFTA Games), Video Game Score of the Year (ASCAP Composers' Choice Awards), Outstanding Achievement in Music Composition (DICE Awards), and more.

Also joining the 2016 GameSoundCon lineup of speakers is Dren McDonald whose score for Gathering Sky was nominated for 5 G.A.N.G. awards and won 2 of them: Best Sound Design in a casual/social game and Best Indie Game Audio.
GameSoundCon's EARLY BIRD pricing of $425 USD is available through August 31, 2016, after which the price is $695 USD.
More information: GameSoundCon