The Garritan Abbey Road Studios CFX Lite is a virtual concert grand piano instrument offering the sounds of the Yamaha CFX.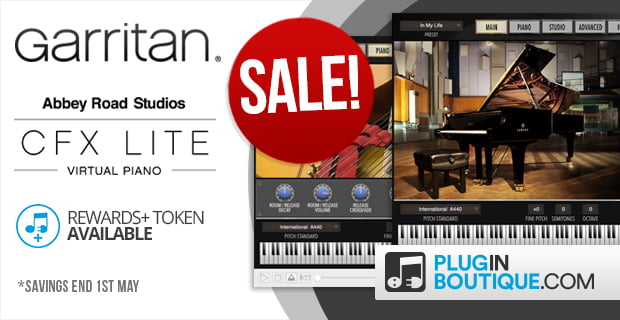 We placed the awe-inspiring Yamaha CFX Concert Grand Piano in Abbey Road Studio One, where award-winning engineers used the world's greatest microphones and equipment to create a stunning virtual instrument library. The resulting product, the CFX Concert Grand, set new standards for virtual pianos.

The CFX Lite is a subset of the CFX Concert Grand that retains all of the expressive detail of the original by providing the full power of the Close Classic mic perspective. Today you can download stellar piano sounds at an affordable price.

The Garritan Abbey Road Studios CFX Lite offers you access to the Yamaha CFX, an incredible concert grand piano characterized by a wide palette of tonal colors and the ability to create the most subtle, expressive nuances. This beautiful instrument is matched with the stunning acoustics of Abbey Road Studios' legendary Studio One and the finest collection of microphones in the world. The CFX Lite includes the Classic Close mic perspective from the full CFX Concert Grand.
Garritan Abbey Road Studios CFX Lite is available at a 30% discount until May 1st, 2017.
More information: Plugin Boutique