Time+Space announced limited time sale on Garritan instrument libraries.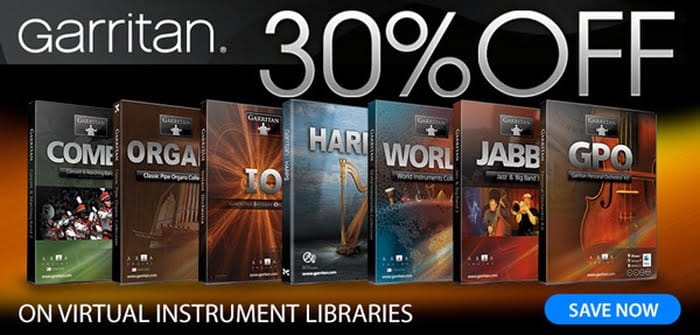 Garritan is an award-winning producer of high-quality and innovative soundware. Garritan has revolutionized the software instrument world and has won numerous accolades from celebrity musicians and the music press alike. The Garritan libraries are used in a wide variety of applications: from TV shows and film to video games, live concerts and ballet. Schools and universities world-wide have chosen Garritan libraries for use with their music curriculums

Garritan has also pioneered the integration of samples with popular notation programs, such as Finale and Sibelius. The Garritan Libraries are known the world over for quality and as an indispensable staple in education as well as in film, television and music productions and live performances.
Garritan instrument sale
The Garritan instruments are 30% off until July 15th, 2015.
More information: Time+Space / Garritan