PluginFox has announced an exclusive sale on two audio plugin by Boz Digital Labs, offering over 60% off for the next few days.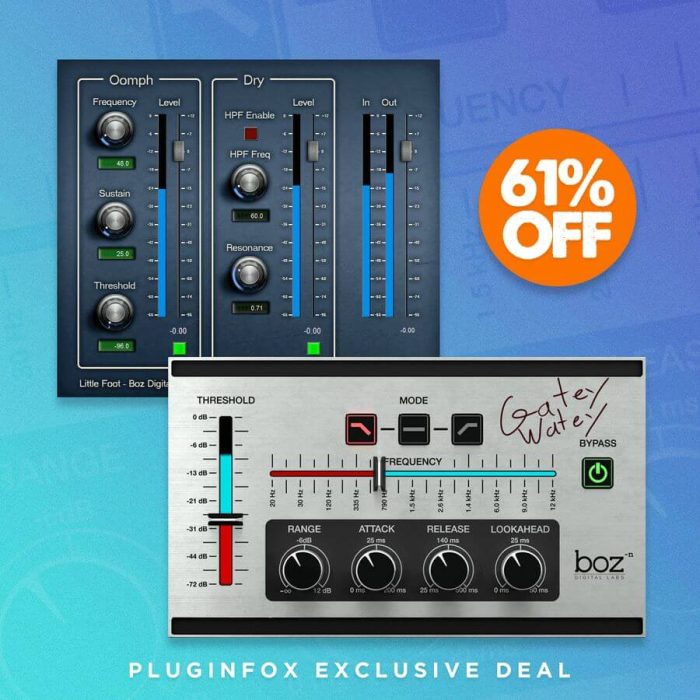 Gatey Watey is a lightweight but clever gate plugin. Unlike traditional gates, Gatey Watey lets you choose which frequencies get attenuated when the level drops below the threshold, making for a much more natural sounding gate. It works great for getting rid of drum bleed without cutting off your drums, or de-noising electric guitars without cutting off the sustain. Basically, it's how all gates should work, but for some reason, they don't.
Little Foot is the beast child of Sasquatch Kick Machine. It is super lean and simple to use. It lets you get deep kick drums without any fuss. While it doesn't have all the features that Sasquatch Kick Machine has, it has plenty of control to get deep thump out of any kick drum.
The plugins are on sale for $19 USD each through October 18th, 2020.
More information: Boz Digital Labs