Plugin Boutique has launched an exclusive sale on the Orb Composer Artist and Pro artificial intelligence music composition software designed for composers, bands, orchestrators or simply everyone fond of music.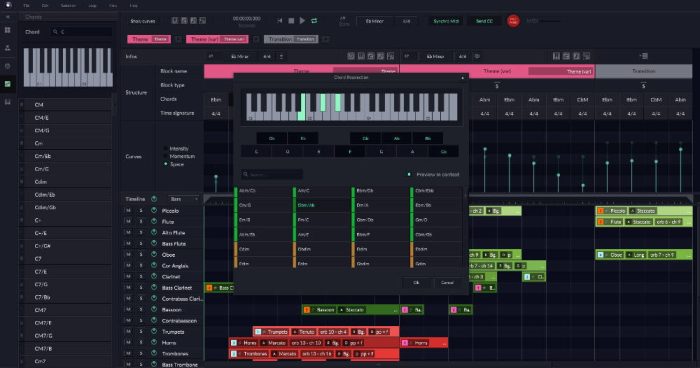 Orb Composer is a creative tool which you can model very precisely to assist you during your music composition work sessions.

Orb is the name of the first Artificial Intelligence designed for music composers. More than 5 years of research and development were necessary to create this smart tool for composers, bands, orchestrators, to help them experiment new musical ideas and enhance their creativity.
New features in Orb Composer S:
VST Host (VST + AU) both instruments and effets + Audio Export.
New Smart Proposition chords.
Split Chords (multiple chords per bar).
Time Signature possible per bar.
Auto Save.
New Drums algorithms.
A default structure is selected when dragging and dropping a block.
Changed instrument settings.
Copy Paste Blocks.
Search feature implemented.
Added a humanization feature.
Drum Kits now require a single clip.
2 Drum kits possible, Acoustic one and electro one.
Now possible to paste a clip on a specific track.
Now possible to disable Midi out and CC out.
Updated the top breadcrumb for easy navigation.
Double clicking on a clip parameter validates and closes the popup.
Added empty template icon.
Updated many UI graphical components.
Fixed many crashes and bugs.
Removed all Memory Leaks.
Hexachords Orb Composer Artist S and Orb Composer Pro S are on sale at 30% off, priced at $125 USD and $279 USD, respectively.
The offer expires April 8th, 2019.
More information: Hexachords