Plugin Boutique has launched a sale on Tone Empire, offering a 30% discount on its audio effect plugins, including the new Black Q equalizer.
Black Q is a vintage equalizer effect that brings the sound of "smooth tubes".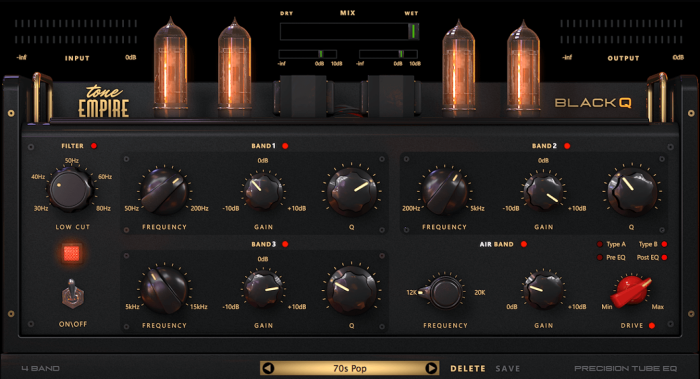 We recently brought a vintage unit to life by building the hardware version over 6 months, changing tubes, transformers and signal paths.

In this quest we build a " Golden Unit " with "Super Powers". We had the idea then to model this curcuit with 2 paths involving sowter and lundahl transformers and some choices of vintage valves. The result was simply "Stunning".

Then combining this with a versatile EQ Design, we developed a monster Tube EQ in the DSP world, a kind of hybrid with a sound going from "Clean and Silky" to full on "Crunchy" sounding saturations.
Black Q is on sale for $55 USD.
You can also save 30% on the Loc-Ness drum/percussion processor effect plugin and Goliath channel strip plugin featuring transformer, tube and tape saturation with an envelope follower and analog modeled EQ.
The offer expires September 13th, 2019.
More information: Tone Empire