The Unfinished has announced the launch of the Summer Sale 2018, offering a 40% discount on soundsets for plugins such as Diva, Omnisphere, and Massive, as well as Kontakt libraries and sample packs.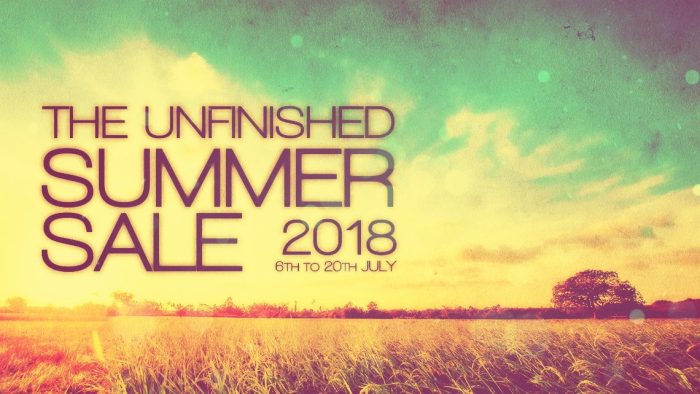 It's that time of year again! The sky is blue, the insects are angry and people's hideous feet are exposed via the medium of flip-flops. It also means the evil world of commerce is gasping and grasping at your from their pit of capitalist filth.

So, I bid you a warm welcome to The Unfinished Pit of Capitalist Filth… also known as The Unfinished Summer Sale 2018!

I'm keeping it super simple this year (perhaps I could have called it the Super Simple Summer Sale? perhaps not) and everything is 40% off. Which means much less time spent at the abacus and more time spent auditioning lovely synth sounds and samples. Everyone's a winner, but especially you.
To take advantage of this offer, simply use discount code JUMPERSFORGOALPOSTS at checkout.
The sale ends July 20th, 2018. The recently released Diva Cassini and Omnisphere Cyberia are excluded from the sale, as well as the two charity soundsets, Humankind 01 and 02. Bundle upgrades will not be available during the Summer Sale period.
More information: The Unfinished