Audio Plugin Deals has launched a flash sale on the Mountain Dulcimer virtual instrument by Embertone, offering 60% off regular for the next two days only.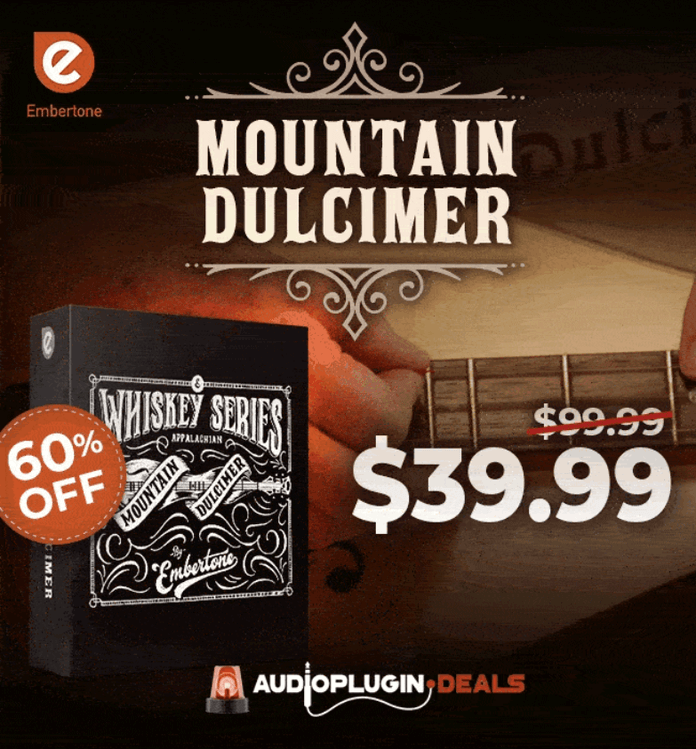 Scripted by Andreas Lemke, Mountain Dulcimer offers incredible, deep scripting with tons of control over the 8,900+ recorded samples.
Mountain Dulcimer is a strummed zither with a beautiful, intimate and unique sound. The specific model recorded has a sweet inviting tone, and was meticulously sampled by Embertone.

Take advantage of the super detailed programming by playing chord changes, notes and patterns that couldn't be performed on a live instrument!
Mountain Dulcimer is on sale for just $39.99 USD through September 18th, 2019 (regular $99 USD). Requires Kontakt 5.4.3 or higher, full version.
Additionally, a purchase will get you 100% of what you spend ($39.99 USD) back in Rewards, which can be used towards a purchase of any product in The Shop.
More information: Audio Plugin Deals