VST Buzz has launched a sale on the System 1000M instrument library for Kontakt by Tronsonic.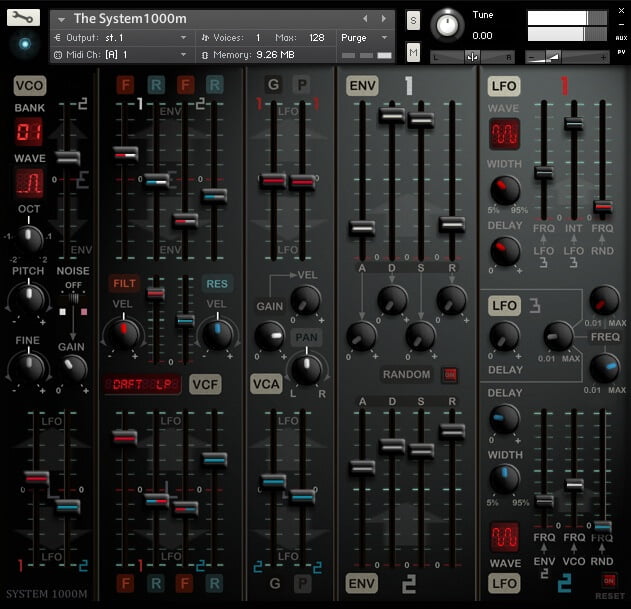 The instrument takes analog modular synthesizer sounds and samples them through valve tube equipment direct to quarter inch tape.
Inspired by a famous Japanese modular, with a few alternative features, "System 1000M" has plenty of modulation possibilities, providing much enjoyment to sonic adventurers!

This instrument is streamlined to make it as cpu efficient as possible, and handles very well even with less powerful computers!
System 1000M features
Over 525 presets.
From raucous Laboratory Experiments, Acid House and Techno to serene Radiophonic Bliss-scapes.
A choice of 10 waveforms plus white and pink noise.
Bank 1 sampled with vintage valve equipment to quarter inch tape for maximum analogue texture.
Version 2 with a bank of 5 new waveforms from the original System100M modular.
Regularly 40 EUR, System 1000M for Kontakt 5.1 or higher (full version) is on sale for only 8 EUR until March 12th, 2019.
This sale is part of VST Buzz's Indie Kontakt Developer Week, in which you can save up to 80% on a collection of 17 Kontakt instrument libraries.
More information: VST Buzz