Audio Plugin Deals has launched a new two week deal on the X stereo widener effect plugin by Type Writer Audio.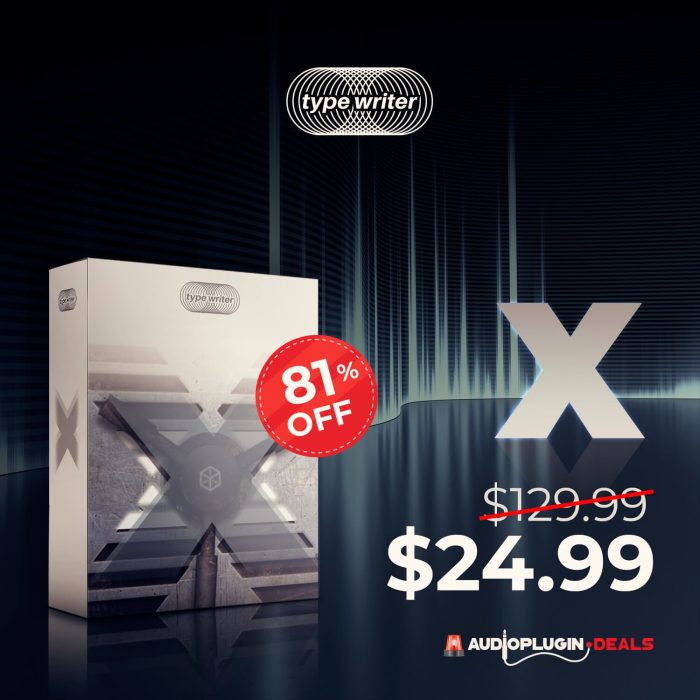 Type Writer Audio has set out to discover the design innovation, passion and endurance needed to transform an artistic vision into an audio tool that revolutionizes the way we touch sound. When it comes to making a statement it doesn't get any bigger than this. By combining working knowledge of the precedence, haas, and doppler effect we have perfectly combined these physco-acoustic effects into one incredible piece of technology.

Finally, a comprehensive effects and send effect system that gives you quick and easy access to unique one-of-a-kind bass sounds!
Originally $129.99 USD, X is now available for just $24.99 USD through May 26th, 2019. The plugin is available in 64-bit AAX, AU, VST and VST3 formats for Windows and Mac.
More information: Audio Plugin Deals