Plugin Boutique has announced availability of the Instachord & Expansions limited time collection, offering 90% off on the bundle comprising the MIDI processing plugin and 3 expansion packs.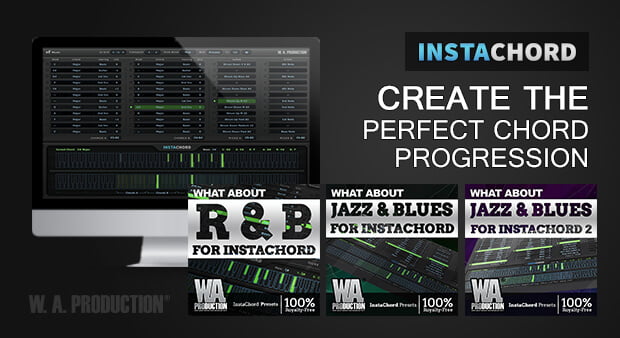 W.A Production Instachord is a MIDI processing plugin that helps you play chords and chord progressions faster and easier. With an array of common chords, each available in 5 different voicings, Instachord is an efficient, streamlined tool for achieving smart, stylistic chord progressions quickly.

For a limited time only, you can now get Instachord along with all three expansion packs, giving you Instachord with 140 brand new additional presets, in one unique package.
The bundle is on sale for only £8.95 GBP / $9.99 USD until August 4th, 2019.
More information: W.A. Production