Track Spark has launched its latest goody bag, which includes the A7Monitor stereo/binaural decoder, Pad Factory Bundle for Kontakt by CL-Projects, and more.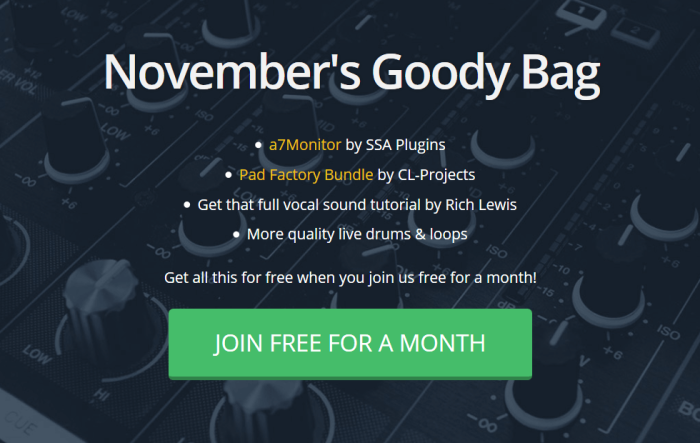 This month's goody bag includes a7Monitor by SSA Plugins, CL-Projects – Pad Factory Bundle, Get that full vocal sound tutorial by Rich Lewis and a whole load of amazing live drums & loops.

Please be aware that each month's goody bag can only be downloaded in that particular month. Our partners provide software and content at a huge discount for us but our agreement with them is only for the month they're involved.
The November 2018 goody bag is now available to Track Spark subscribers. New users can sign up to get 1 month free.
More information: Track Spark