Eventide is celebrating the first time ever capture of an image of a black hole with a sale on its Blackhole Reverb, offering a huge 85% discount for a limited time.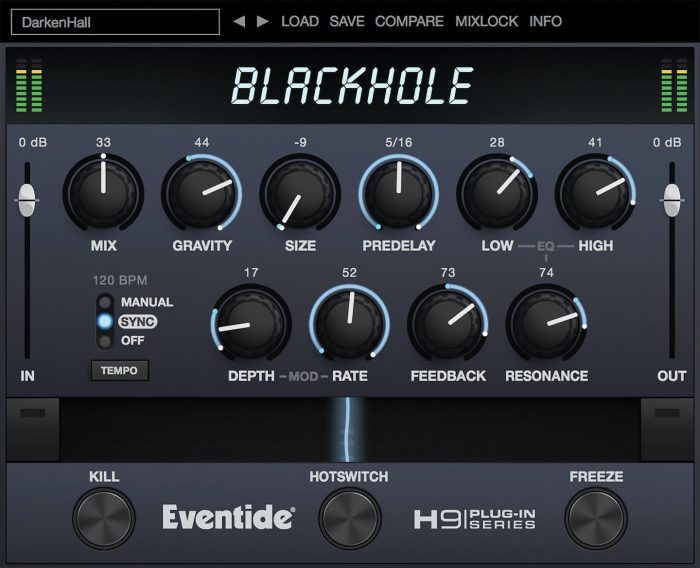 Most reverbs are earth-bound and constrained by the physics of the real world. Our Blackhole reverb breaks the rules by allowing you to create virtual spaces that could never exist in reality (at least the one we inhabit).

At large sizes, its soft attack and lingering, harmonic tails allows it to really shine on guitars, strings and pads. At small sizes those very same qualities can add an angelic sheen to vocals or turn a simple drum track into an otherworldy rhythm section.
Blackhole features
Incredibly easy to use with over 50 presets; many created by Eventide artists.
Ability to create extremely musical effects useful for highlighting key instruments.
Supernatural settings for abstract spatial effects and drones.
Subtle settings for ambient washes and track higlighting.
Unique "Gravity" control reverses the arrow of time by inverting the reverb's decay.
Kill Switch mutes the input so you only hear the reverb. This makes for some incredible effects when automated.
Mix Lock allows for scrolling through presets or settings while keeping the wet/dry mix constant.
Fully flexible mono and stereo options. Bring new realms of stereo imaging to mono instruments.
Innovative Ribbon and Hot Switch allow for changing any combination of parameters simultaneously.
Full support for the Native Instruments NKS Effects system.
Regularly $199 USD, the Blackhole Reverb is on sale from Plugin Boutique for only $29 USD for a few days only.
More information: Eventide