Plugin Boutique has announced that it is offering a free copy of the Expose must-have standalone quality control application by Mastering the Mix with any purchase through September.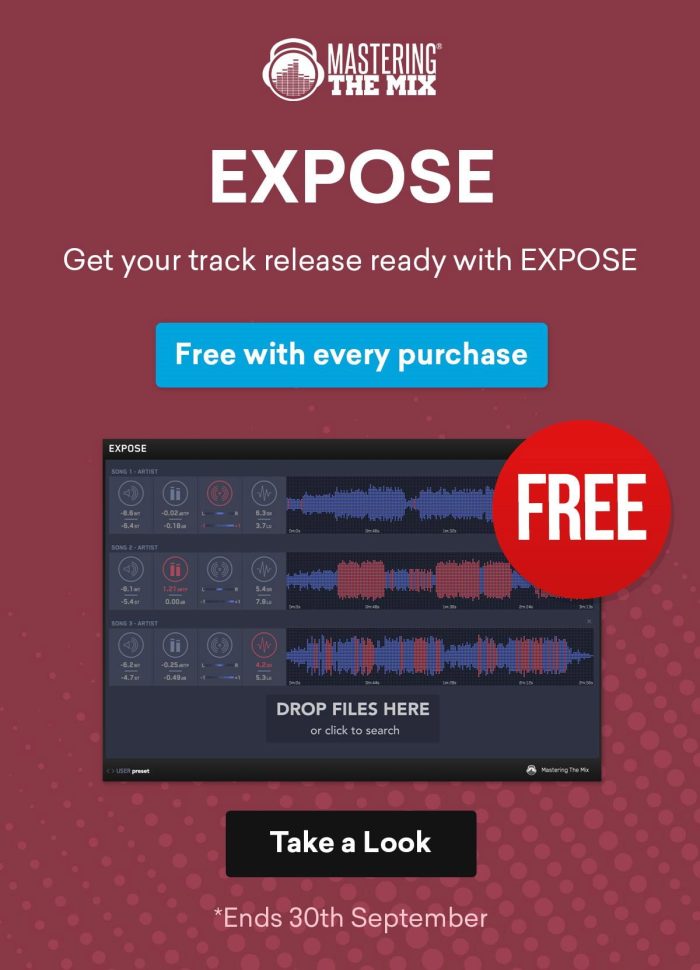 When releasing music, it is all too easy for technical issues and mistakes that degrade the quality of your music to go unnoticed. In one simple step, EXPOSE immediately highlights the key issues with your master, ensuring it is completely ready for release and helping you to deliver the best listening experience every time.

After dragging and dropping your track into EXPOSE, the application immediately scans your track, identifying the overall loudness, peak (& true peak), stereo/phase information and dynamic range of your audio. If an issue arises, it is highlighted in red in the waveform of your track, allowing you to identify the exact point in your track that the issue is located.

EXPOSE features an array of presets for each musical playback scenario, including Spotify, Youtube, Apple Music and many more. By selecting where your music is going to be consumed, the settings thresholds change accordingly. By mastering your music to the standards set by your intended platform, you can be fully confident that your music will be heard exactly as you intended it to be.
Expose is usually priced £29 GBP / $37 USD. During the entire month of September every purchase from Plugin Boutique proves you eligible for this free product.
Note that a registered Plugin Boutique account is required and you cannot use Virtual Cash or 100% off coupon codes to pay for your entire order when claiming the free product.
Make sure to check the list of current deals, pick up a bargain and get Expose for free.
More information: Plugin Boutique