Loopcloud has announced that it is offering the Kilohearts Distortion plugin for free when when you try its cloud based sample platform.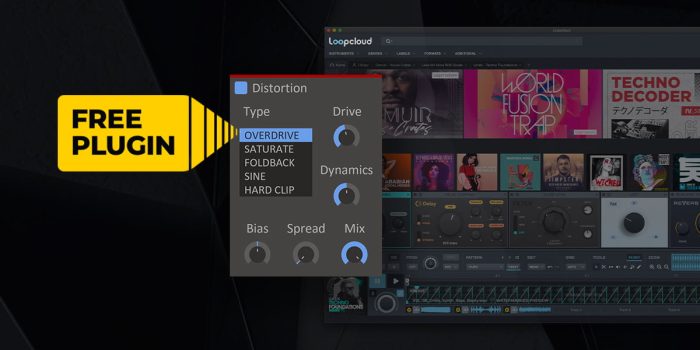 Loopcloud features 4 million samples, ready to audition right inside your DAW. It also comes with the inspirational Loopcloud DRUM and PLAY plugin suite, two cloud-connected instruments which come complete with exclusive Artist content and vast amounts of sounds which span a huge number of genres.
Loopcloud gives you access to the largest and most diverse library of high-quality sounds, in a feature-packed plugin that syncs with your DAW. From now until 31st January, new subscribers can get access to over 20 years of sampling history and get Kilohearts Distortion plugin for free with a 30-day Loopcloud free trial.

From Lo-Fi Hip Hop, House, Techno, Dub, Funk, DnB, Cinematic and all the styles in between, Loopcloud's sound library has been curated by the very best artists, DJs and musicians, all lovingly recorded in the best studio environments.
With Kilohearts Distortion plugin (VST/AU/AAX) you can add a little warmth to your track or completely mangle your sound. It has 5 different distortion shapes to add a tinge of edge or rip things apart.
Kilohearts plugins work great together, and all the snapin plugins can work double duty as modular components inside Kilohearts snapin hosts such as Phase Plant and Multipass.
For a limited time, get Kilohearts Distortion for free when you try Loopcloud or if you already are a Loopcloud subscriber. The offer expires January 31st, 2021.
More information: Loopcloud