HISS and a ROAR has launched FX004 DIG, a mini sound fx sample library that features the sounds of digging into dirt with a shovel, spade, fork and more.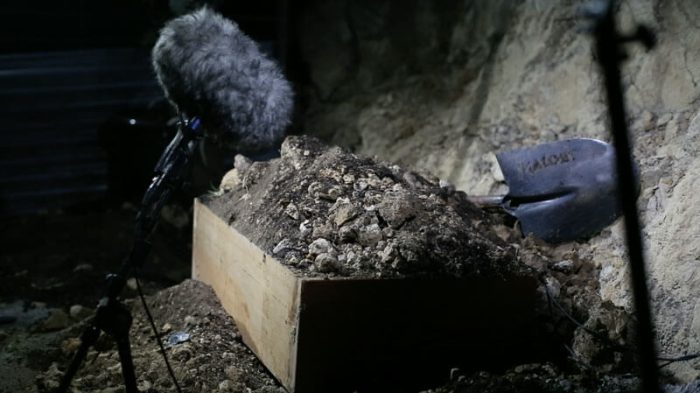 Captured in a quiet exterior location in the dead of night, using eight different tools (plus a box/coffin) in four different materials (dirt, sand, gravel, clay) we recorded using a Sennheiser MKH8050 close up, an MKH70 wider and a pair of MKH8020s inside the box/coffin all fed to a Sound Devices 788T recorder.

The resulting library is interesting, very dynamic – the 8020s inside the box at times act almost like a tuned resonator, or like dampened contact mics that have been focused to lower frequencies.

While the immediate use for this library is primarily practical, ie DIGGING, the resulting library contains elements useful for tasks such as augmenting sword stabs, viscera, impacts, body falls, oversize foot steps and debris elements (and a unique source for organic stings, and further experimentation).
DIG is available for purchase for $29 USD. USe coupon code DIRT at checkout to get 33% off until March 17th, 2018.
More information: HISS and a ROAR