IK Multimedia has announced that its T-RackS Quad Compressor is free to anyone who subscribes to the IK Multimedia newsletter mailing list.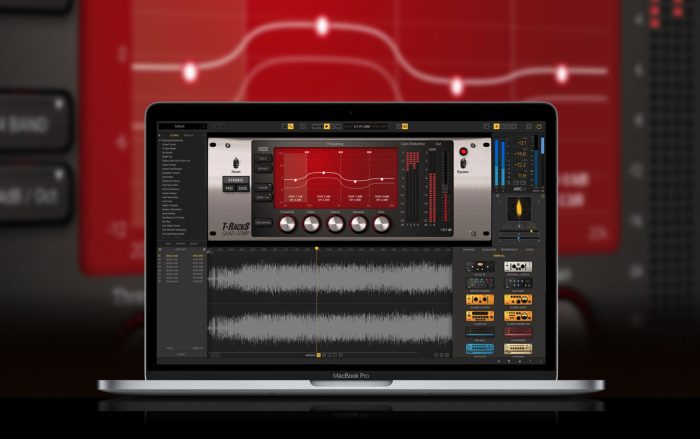 The T-RackS Quad Comp is a multi-band processor that incorporates up to four fully featured optical compressors, each one operating on a separate, user-definable frequency band. Each compressor has a full set of controls that enables users to achieve desired results by tailoring the compression on the band it's applied to.

The flexibility of this processor is also augmented by the selectable slope of the filters, which can be as broad as 6 dB/Oct or as steep as 24 dB/Oct, for maximum separation. Even at the steepest slope, the filters used in the Quad Comp always sound natural and musical, so that the processing applied to each band doesn't suffer from phasing issues.

The Quad Comp is typically used on the stereo master bus of a mix to even out certain frequencies in selected spots of the program, but it's also very useful on single tracks where frequency content can vary drastically over time, like vocals or bass.
Regularly 99.99 USD/EUR, the Quad Comp is featured in IK Multimedia's T-RackS 5 Deluxe and T-RackS 5 MAX versions, or available for purchase via the T-RackS custom Shop.
To receive it at no charge, new users can simply sign up for IK's e-newsletter and use it inside the free T-RackS Custom Shop. Existing subscribers can simply check their user area on the IK website for instructions.
The offer expires February 15th, 2019.
More information: IK Multimedia