Plugin Boutique has launched a sale on the upgrade to iZotope's Nectar 3 vocal processing plugin.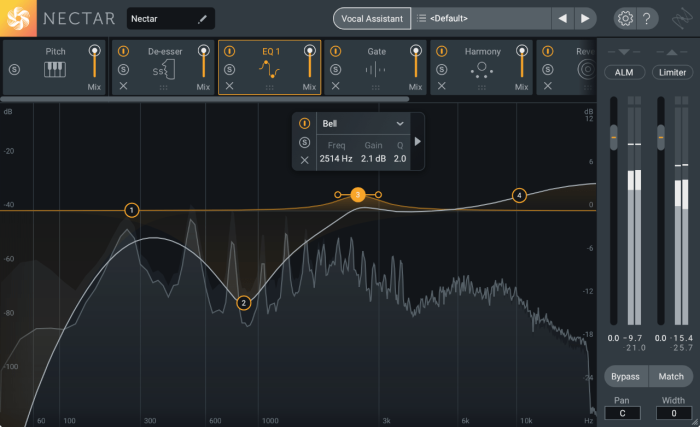 Users of Nectar 1 or 2 can save 50% on the upgrade to the latest version featuring Vocal Assistant and Unmask, Dynamic EQ, Auto Level Mode and Inter-plugin Communication.
Get your vocals to sit in the mix with the most sophisticated set of tools designed for vocal production.

From corrective to creative vocal production all the way to the final polish, Nectar 3 brings out your intended performance in isolation and in the context of the mix. Put your vocals in their place with everything you need for a clear, professional sound.
Regularly $199 USD, the Nectar 3 upgrade is on sale for $99 USD.
The upgrade to Music Production Suite 2 is also on sale. Users of any Advanced iZotope product (including Vocal Chain Bundle) can upgrade at 30% off regular until May 24th.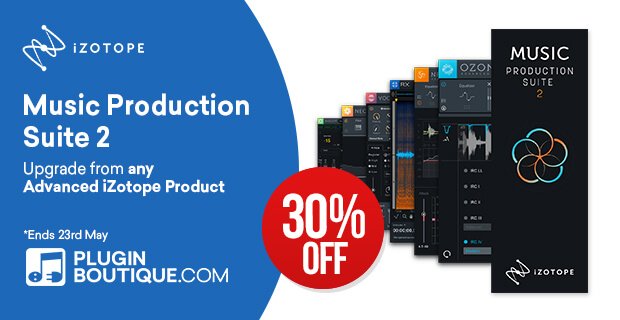 Music Production Suite 2 gives you access to over thirty industry-standard plugins that interact across your session and provide time-saving assistive features, innovative new workflows, and cutting-edge visual analysis tools. From vocal production to mixing and mastering, this go-to plug-in collection is everything you need for music production.

Through inter-plugin communication, iZotope plug-ins in your session can send and receive diagnostic information, help you make mix decisions, ensure translation across devices and streaming services, and more. By automating the tedious in-between processes of music production, Music Production Suite 2 lets you spend more time doing what you love instead of troubleshooting.
Music Production Suite 2 includes Nectar 3, RX 7 Standard, VocalSynth 2, Insight 2, Ozone 8 Advanced, Neutron 2 Advanced, Tonal Balance Control, and iZotope Relay.
The upgrade is on sale for $349 USD during the promotion (regular $499 USD).
More information: iZotope