Plugin Boutique has announced a sale on Boz Digital Labs, offering a discount of up to 78% off the regular price on two products.
Manic Compressor addresses the creative needs of mix engineers in ways that no other compressor does.
Manic Compressor was designed from the beginning to be more than just a compressor. It was designed to unleash the power of parallel compression without requiring complex routing in your DAW.

Even with 6 different compressor modes and a comprehensive parallel routing setup, Manic Compressor uses an intuitive interface to get you way more power from your compressor than you've ever had before.
Manic Compressor is available for only $29 USD during the promotion.
On sale for $49 USD, the +10db Bundle comprises three separate plugins: +10db Compressor, +10db Equaliser and +10db Channel Strip.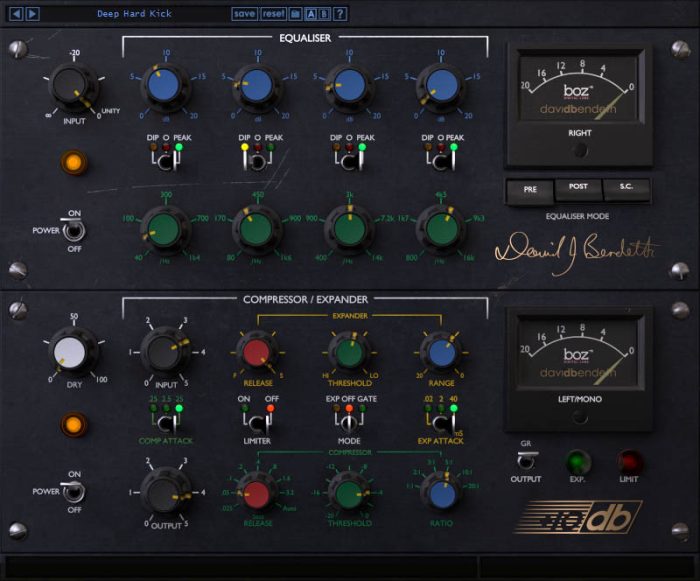 +10db is a channel strip plugin meticulously modeled after one of the industries most iconic hardware compressors. Unless you refuse to listen to any music after Beethoven, you most certainly have heard this unit in action. Best yet, this is the first time this hardware unit has been available in plugin format.

+10db is the first of it's kind channel strip plugin. This plugin is modelled after a very highly sought after compressor hardware unit. We didn't just use the hardware unit for inspiration, we dug in deep and made sure that it sounded just like the original.
The sale expires May 31st, 2020.
More information: Boz Digital Labs