AfroDJMac has released VHS DRUMS, a new Ableton Live Pack that featuring a collection of 600 drum samples, recorded to a VHS tape and sampled back into Ableton Live.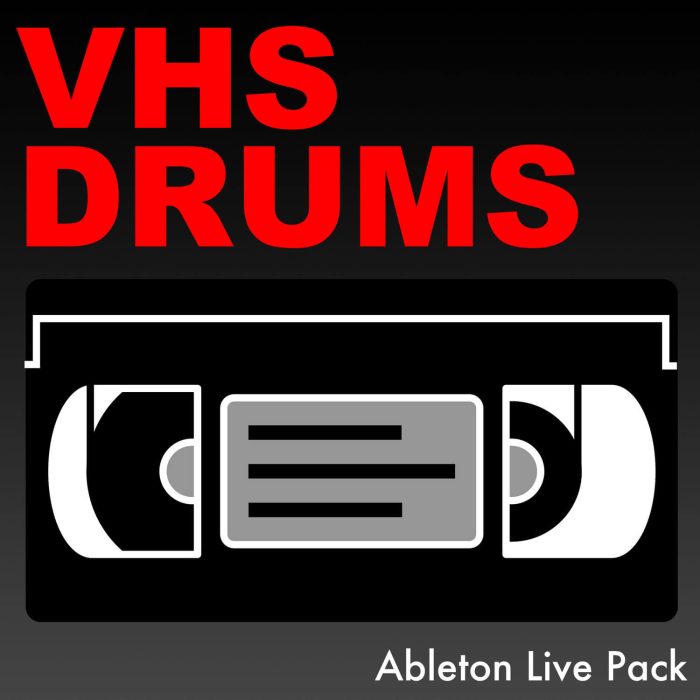 The pack comes with 30 Ableton Live Drum Racks, as well as all drum hits organized by type for use in any DAW.
The 600 drum samples come from a wide range of sources: vintage drum machines, synthesizers, and acoustic samples. They were chosen for their 1980's vibe. Some are signature sounds of the decade, others were pre-processed with effects like gated reverbs that epitomize that 80's sound.

After the drums were carefully edited and cropped, I used my VCR to record them over an old copy of Pump Up the Volume, starring Christian Slater (I'm pretty sure that movie added to the sonic power of this Pack!). From there, the drums were resampled into Ableton Live, where the slicing, chopping, and cropping process began again.
VHS DRUMS features
600 drum samples, including snare, kick, closed hat, open hat, tom, percussion, cymbal, clap.
30 Ableton Live Drum Racks.
Satisfaction guaranteed or your money back.
VHS DRUMS is available for $15 USD or as the November download for AfroDJMac Music Production Club members.