Giorgio Sancristoforo has released a new standalone software designed to process and store external sounds. Fantastic Voyage is a multi-effect virtual stompbox with integrated looper and 4-track recorder.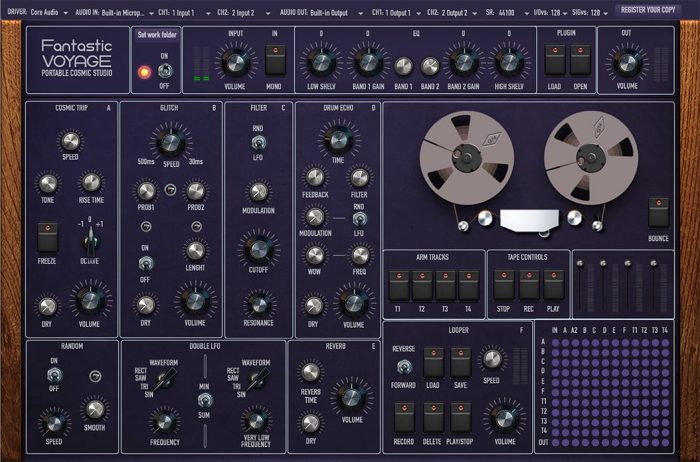 The idea of Fantastic Voyage came while thinking at the old Tascam tape Portastudios. In my early experiments in the 90s I've loved the machine, so I've decided to create a personal updated version of a portable 4 track recorder which includes a palette of effects which I think are useful to create ambient and experimental tunes.
Similar to Giorgio's Gleetchlab and Berna, Fantastic Voyage has a modular approach. It features a matrix in which you can connect the various sections of the software in any way you want, allowing for nearly inexhaustible possibilities of signal processing and re-processing.
GleetchDrone is a software synthesizer for drones and other musical experiments.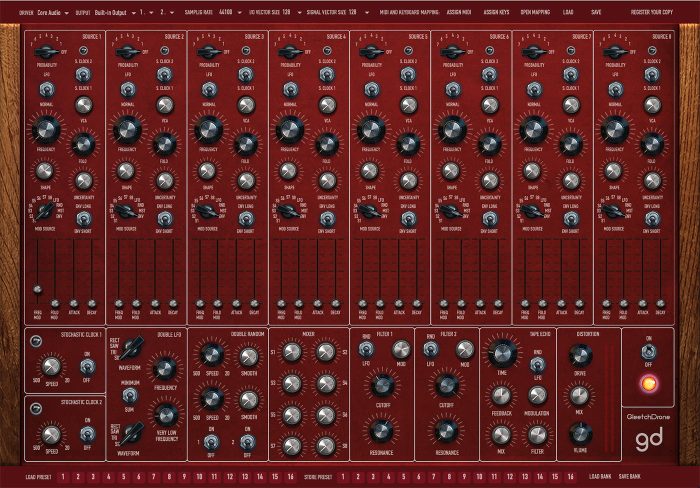 The usage is pretty simple and you will find yourself immersed in floating amazing sounds in no time.
GleetchDrone features
8 Oscillators.
8VCAs.
8 AR Envelopes.
Double Stochastic Clock Generator.
Double LFO.
Double Random Generators.
Mixer.
Two LP Filters.
Tape Echo.
Saturation/Distortion.
Fantastic Voyage and GleetchDrone are available for Mac only, priced 14.99 EUR each. The standalone software can also be used in your DAW by using a virtual audio driver such as Blackhole or Loopback.
More information: Giorgio Sancristoforo