Igor Vasiliev has announced the release of SynthScaper LE, a multi-timbral atmospheric soundscape generation app for iOS.
With the special lightweight version of SynthScaper LE you can easily create and modify your own multi-timbral pads and atmospheric soundscapes.

Three separate sound generators in this application give you possibility to create complex sound scenes by mixing and moving them in a common sound space using a spatial mixer. No need to construct a new sound from the beginning. Just use the built-in library of unique and high-quality presets for sound generators.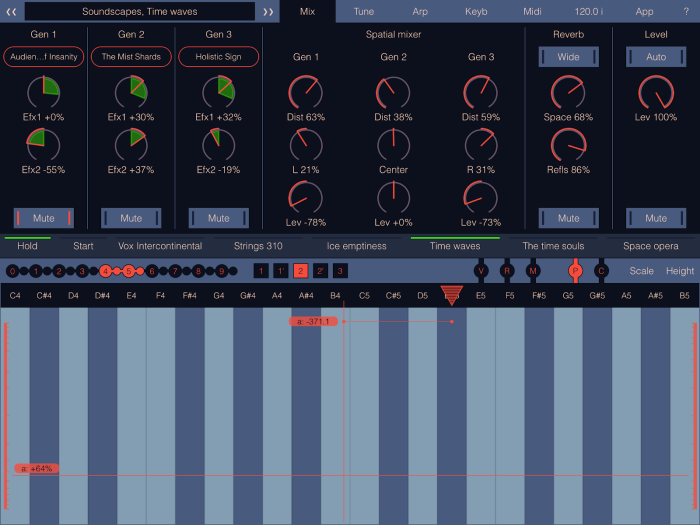 SynthScaper LE features
Three sound generators each work as individual synth with its own preset.
The scene combines all generators and mixer to create complex sounds.
Spatial mixer simulates the common sound space for generators.
The ability to easily tune the key parameters of sound generators.
Multifunctional sequencer / arpeggiator for each generator.
Screen keyboard designed for continuous variations with sound.
Assign MIDI controls to parameters of generators and mixer.
Completely compatible with advanced version of SynthScaper.
Import scenes with samples from advanced SynthScaper.
Support Audio unit (AUv3), Inter-app audio, Audiobus and Ableton Link.
Auto detect and assign controls of MIDI keyboards (only specific models).
SynthScaper LE is available for purchase for $4.99 USD.
We're giving away some free copies of the app. If you're interested just leave a comment below and the lucky winners will be picked randomly from all entries.
More information: SynthScaper LE