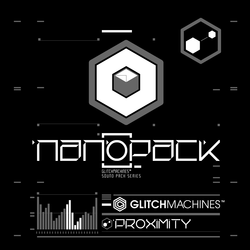 Glicthmachines has announced the release of Proximity, a free sample pack comprising 150 SFX by sound designer Ivo Ivanov.
Proximity is the third installment in our FREE Nanopack series. The goal with this series of sample packs is to bring you exclusive, high quality sound effects with the same uncompromising production values as our paid products.

Proximity features a collection of modular synthesizer sound effects featuring modules from Make Noise, Malekko and The Harvestman. You will find gritty one-shot modulations, electronic blips, bass stabs and glitches.
The sample pack is a free download at Glitchmachines.
More information: Glitchmachines