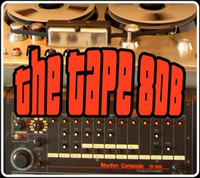 Goldbaby Productions has announced that the Tape808 drum machine sample library is now available with Maschine support.
Not another 808 sample! Well actually it isn't… this is 407 samples taken from two 808's recorded into an Ampex 351 1/2″ valve 2 track tape machine! That's not all… We also put the 808's through other vintage gear. Plus we recorded the 808's naked into a Metric Halo ULN-2 firewire audio card. Then we chose the best samples.
The Tape808 library is available to purchase for $29 USD. Those who have Maschine and have already purchased the Tape808 can upgrade to the Maschine format for $1 USD (send Goldbaby your original order number and you will receive a special order form).
The free Cassette808 sample library now also includes Maschine support.
This is a free sample pack that was created by recording the TR808 to cassette.
More information: Goldbaby Productions