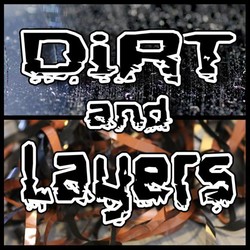 Goldbaby has introduced Dirt and Layers, a sample library featuring a collection of drum layering samples and dirt sounds for adding texture to your productions.
The dirt sounds can add subtle or not so subtle texture to your individual instruments or whole mixes. For example add some vinyl noise to give the impression that your instrument was sampled off vinyl. Add some tape noise to make your recordings sound like they were done on tape before noise reduction was invented. Use the damaged cassette noise to fake your cassette sampling skills.

The drum layering samples are a fantastic tool kit for augmenting and beefing up drum sounds. Give your drums more depth and texture by experimenting with different layers. Boost the bottom end of kicks with tuned subs or add a transient layer to help it cut through a mix. Crispen snares with various top layers or add body and substance using the sauce and body layers.

This pack is a treasure trove for experimenting and sound designing. With foley style SFX like footstep on gravel, plastic bag scrunching, glass beads dropping on drum heads, rattley door hits, movie style impacts…
Dirt and Layers features
140 dirt sounds (24bit wav), including vinyl and tape noise, digital hash, guitar amp and pedal hum and more…
800 drum layering sounds (24bit wav), including kick subs and sauce, snare tops and sauce, sucks, transients and more…
50 Rex loops, including vinyl centre and locked grooves, wind up motors and dirt patterns.
The sample library costs $29 USD.
More information: Goldbaby / Dirt and Layers