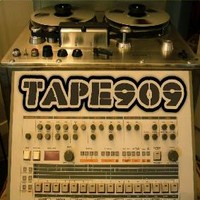 Goldbaby has announced that its Tape909 drum machine sample library is now available in Maschine and Geist formats.
The Tape808 has been very well received so we decided to give the TR909 some tape love!… This is 1446 samples taken from a mint 909 recorded into an Ampex 351 1/2″ valve 2 track tape machine! That's not all… We also put the 909 through other vintage gear. Plus we recorded it naked into a Metric Halo ULN-2 firewire audio card. Then we chose the best samples.

All 24 bit, and all solid 909 goodness! If you can't get a hold of a real 909 then this is as close as you can get in samples… Maybe even better than the having the real thing!
The sample pack costs $29 USD. The download now includes Maschine, Battery, ReFill, Geist, Guru, iDrum and Wav formats.