It has been a good year for rekkerd.org, and me personally (for those who don't know, it's just me running this site).
Some short stats on 2010:
I managed to churn out close to 3,200 posts, a slight increase over the 2,900 posts from 2009.
35 sample libraries and plugins got reviewed, I organized three music production contests, and posted four free sample packs.
Rekkerd also started hosting a bunch more freeware plug-ins, including Fretted Synth and Lost Technology.
The rekkerd SoundCloud page seems to have become a more active place over the year, and I'm happy to read many of you enjoyed the few tunes I miraculously found the time for to do.
Anyway, this is not why I wanted to write this post.
Whether you come here for the latest news, for free samples and plugins, visiting incidentally or many times a day, I just wanted to say …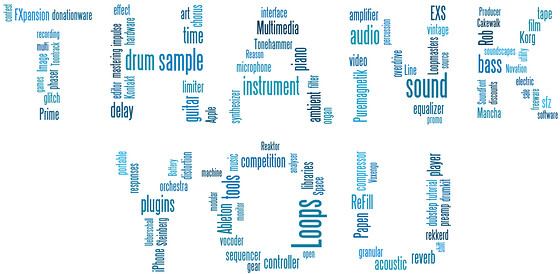 … for visiting and supporting rekkerd throughout 2010.
May 2011 be a most wonderful year for you and yours, full of new musical adventures. Hope to see you again in the new year!
Cheers & many blessings,
Ronnie