Groove3 has announced the release of Serato Controller: DJ Basics, a new installment of DJ Shortee's Complete DJ Method.
In this new 16-tutorial video course, world-renowned DJ Shortee teaches all the essential DJ basics using a Serato DJ controller. Even though the Numark NVII is getting special attention, this course is structured so that DJs can easily learn using any Serato controller.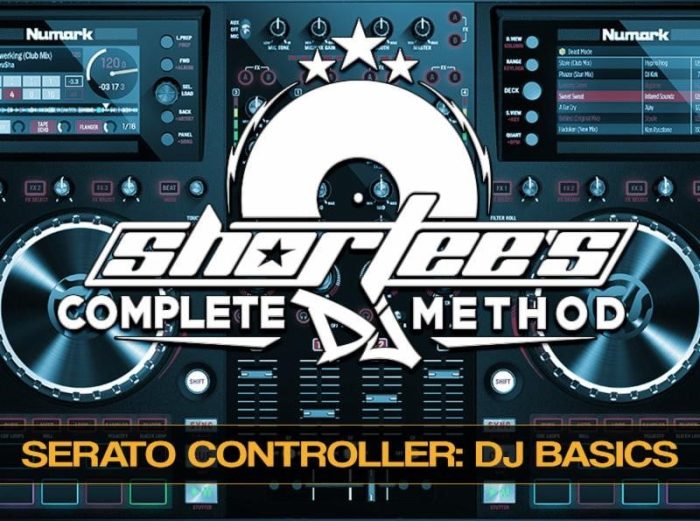 DJ Shortee shows aspiring DJs how to handle the platters, various ways to cue up songs, three different ways to listen using headphones, how to identify the beat, and how to become a better listener to isolate the drum sounds within any music. She teaches the two most important scratches for DJing manually with the platters, how to combine them with each other as well as with the crossfader, and various ways to drop songs in on the "one". Additionally, DJ students will learn how to perform a basic transition between two songs with the same bpm, using the crossfader to blend them together.

"The Complete Guide to DJ Basics with a Serato Controller" is an excellent course for beginners without any DJ experience as well as intermediate or advanced DJs who are transitioning from another gear setup and learning how to DJ on a Serato Controller for the first time. Every lesson is taught in a clear and concise way that is easy for anyone to understand. This course is also the ideal set up for the next course: "The Complete Guide to Beginner DJ Mixing with a Serato Controller," in which Shortee teaches beat matching and mixing.

This information-packed course is part of the Serato Controller Series of Shortee's Complete DJ Method. It works seamlessly in conjunction with her DJ Gear course "The Complete DJ Gear Guide to a Serato Controller: Numark NV and NVII".
The course isavailable at Groove3 for $29.99 USD, or with Groove3's All Access Pass at $15 USD/month.
More information: Groove3 / Serato Controller: DJ Basics